The rules on energy labelling of products include information requirements for manufacturers and suppliers. Products that are covered by the labelling schememust be marked with their energy efficiency class to help consumers choose the most energy-efficient products. The products are rated on a seven-point scale (where A+++ is the best rating), which is displayed on the energy label on the product.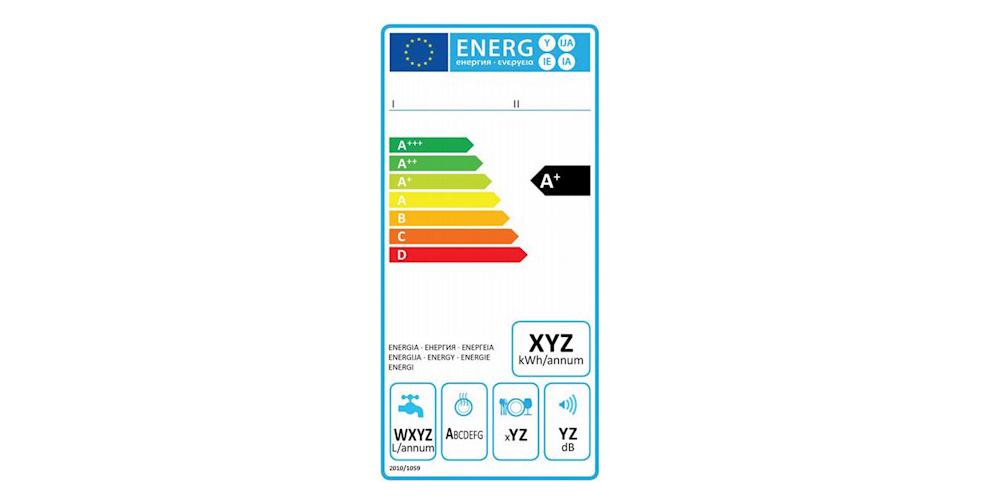 The EU is drawing up requirements for individual product groups on an ongoing basis. Rules have been drawn up and introduced in Norway for product groups including household refrigerators and freezers, household dishwashers, household washing machines, air conditioners, household tumble dryers, combined washing machine and tumble dryers, lighting, televisions and electric ovens.
A guarantee of origin is a confirmation that one megawatt hour (MWh) of electricity has been produced from a specified energy source.
Guarantees of origin are tradable. In Norway, production plants are accredited for the guarantee of origin scheme for a five-year period, after which they must obtain new accreditation. Guarantees of origin are issued by individual countries, but many of the EU and EFTA states, including Norway, have joined forces to ensure that there is an international standardised system for recording trading in guarantees of origin. Statnett is responsible for the Norwegian registry, and the Norwegian Water Resources and Energy Directorate is the supervisory authority for the scheme. Guarantees of origin can be used for marketing purposes, but are not a form of support that can be expected to trigger the development of new production capacity. Some countries, including Norway, have made arrangements for using guarantees of origin in electricity disclosure (sometimes known as 'electricity labelling'). Requirements for electricity suppliers to provide information on the origin of the electricity they sell, i.e. the fuel mix used in production, follow from the Internal Energy Market Directive. However, EU legislation does not require companies to use guarantees of origin for this purpose – another option that is available is to use production statistics for this purpose.
The Ecodesign Directive sets requirements for improving the environmental performance of energy-related products for sale in the EU internal market. The directive is aimed at manufacturers/importers and covers the household sector, the service sector and industry (except means of transport). If products meet specified ecodesign requirements, they qualify for CE marking, and may be sold throughout the internal market. Ecodesign requirements are intended to remove the least energy-efficient products from the market and reduce the environmental impact of energy-related products at all stages of their life cycle.
The EU is drawing up product-specific rules under the Ecodesign Directive on an ongoing basis, in the same way as for products covered by the Energy Labelling Directive. Rules have been drawn up and introduced in Norway for products including simple set-top boxes, electricity consumption in standby and off mode of electrical and electronic household and office equipment, household lamps, fluorescent lamps for office and street lighting, electric motors, household refrigerating and freezing appliances, circulators and water pumps, air conditioners and comfort fans, household dishwashers and washing machines, industrial fans, household tumble dryers and televisions.